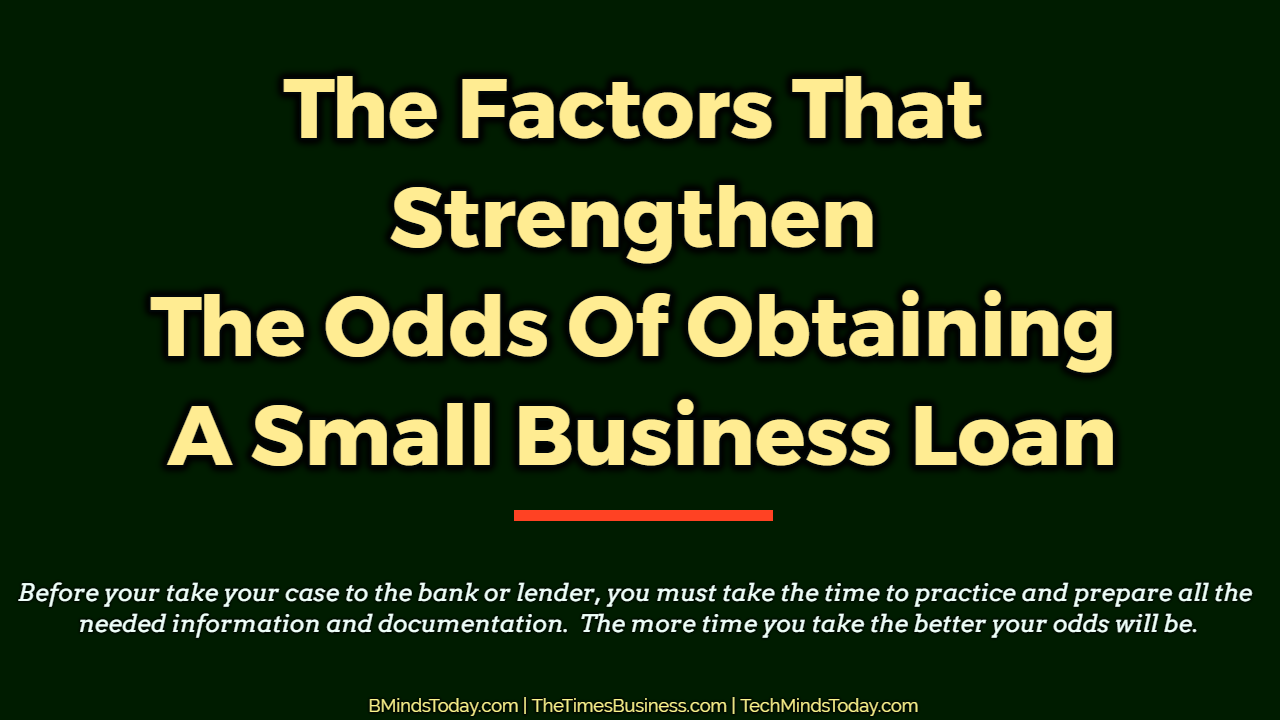 Small businesses in many cases require Finances for further growth and development. One of the main sources of Finance is lenders or banks.
In order to get a loan application approved, there are some important requirements you must be able to meet. This is called lending criteria.
Some organisations are more risk averse than others and will therefore have more rigorous criteria to approve the loan.
To massively increase the chances of a successful funding application, it is important to understand the factors explained below and then prepare the documentation.
1. The purpose. The lender will be looking for something that fits within the standard range and expertise of your business. The amount may cover a number of items, so you will need to cover each.
2. The amount required, and the repayment term of the small business loan you want. (e.g. $15,000 term 3 years).
3. Specifics of how you will repay the amount borrowed. This can be achieved by increasing sales, making profits, reducing running costs and so forth.
4. Particulars of security you will be able to offer to the lender. This will act as guarantee for the lender. If you're not prepared to put up some aspect of security, then the chances are low to obtain the sum.
5. Prepared Business Plan. You will need to include your business plan which will help to answer important questions pertaining to Management capabilities, information about the market you operate in. What kind of business you are in and so forth.
Cost-effective Ideas To Strengthen You Brand Presence and Reach

The Impact of Product Life Cycle & Customer Buying Behaviours On Strategic Advertising Practices

How To Create A Genuine and Professional Impression On Your Brand Through Strategic Advertising Campaigns
6. Financial Statements. In many cases you are required to submit last three years of financial statements. You will need to present quality financial information from your Accounting software, preferably signed off by your accountant or tax advisor.
7. Latest Set of Management accounts. You will need to produce management accounts from your accounting software.
8. Accounts receivables (debtors) and payables (creditors) ageing reports.
9. Principals financial statements – Mostly required if some form of security is obligatory.
How Can A 'Right Media Mix' Make Difference In Branding Strategy

Five Major Advantages of Buying Promotional Products Online

Cost-effective Yet Highly Results-oriented Approaches To Successful Strategic Advertising
If your business is new, you then are required to prepare a business plan, and the security (also called collateral).
Before your take your case to the bank or lender, you must take the time to practice and prepare all the needed information and documentation.  The more time you take the better your odds will be.
Disclaimer

This information is for Learning purposes only. We are indeed not financial/legal mentors. It should not be considered legal or financial advice. You should consult with a financial/legal advisor or other professional to find out what may be the optimum for your individual needs.

Please do your own research.