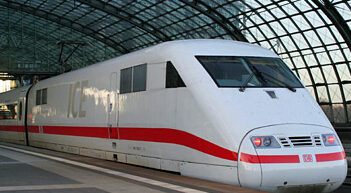 The European Investment Bank (EIB) on 27th December said it is providing EUR 185 million to Greater Berlin.
The loan will help to modernize Berlin's regional rail system, the Bank said.
The EIB and the European Commission work together as strategic partners on this initiative, with the EU bank using its financing to help make the European economy more competitive, the bank said in a statement.
The EIB is supporting Ostdeutsche Eisenbahn GmbH (ODEG) with the implementation of Lot 1.
This lot covers the purchase of an initial 21 six-car "Desiro HC" trains, which are expected to enter service on the RE1 regional express line linking Magdeburg with Cottbus via Berlin and Frankfurt (Oder) by the end of 2022.
The new trains offer a considerable improvement in comfort and have generous space for bicycles, prams and wheelchairs and an accessible toilet in each multi-purpose carriage.
They also have wider doors to enable faster boarding and free WiFi for the convenience of passengers.