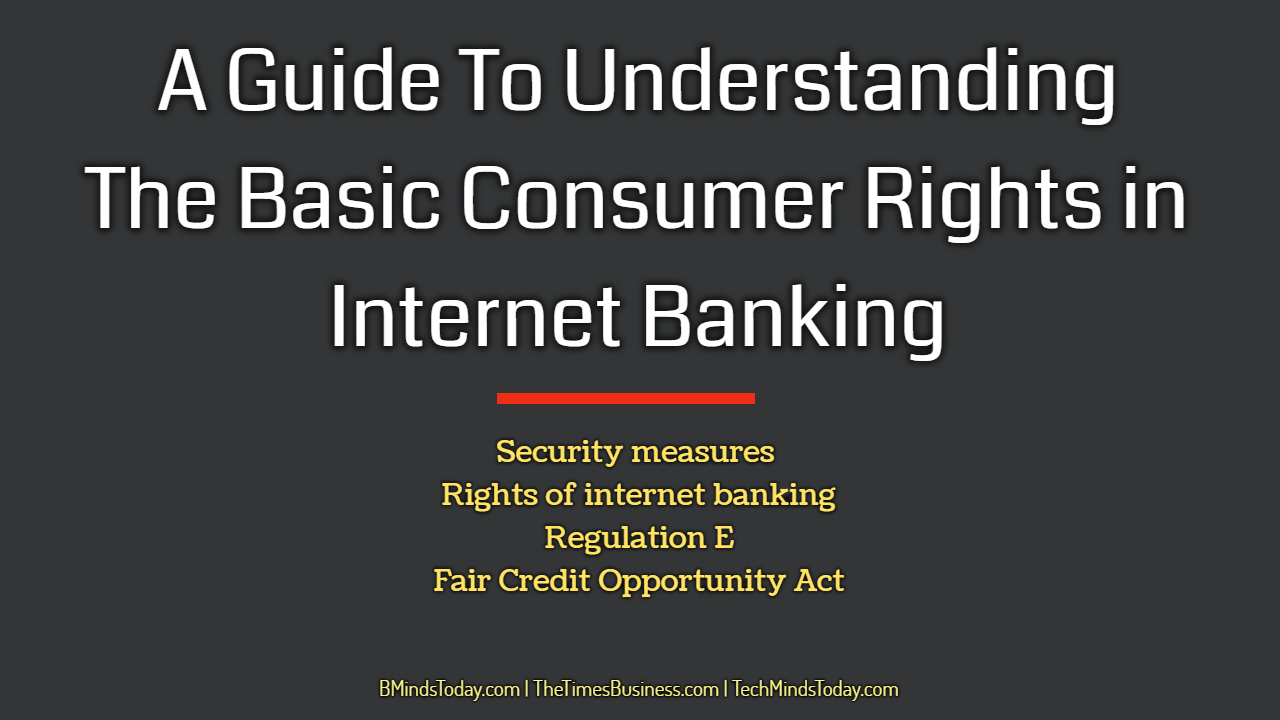 There is much going controversial argument over whose responsibility it is when something goes wrong in internet banking.  Majority of banks from time to time step up and hold themselves accountable for security measures as they actually have a duty to.  Some banks want to place the weight on the consumer.
However, you as a customer have rights of internet banking.  For example, a phishing scheme might lure you into giving out your personal information.  This, in turn, could result in your internet banking account being attacked.
Internet banking companies are quick to point out that it is your responsibility to keep your username and password secure.  It must be un-guessable in the first place.  You must never write it down.  You must tell no one. It is your consumer right to keep this information to yourself and not reveal your password to a bank employee.
You might be wondering who is responsible.  After all, you did fall for the scam, not your internet banking establishment.  You were the one who gave out all that information.  However, there are regulations where you can be protected to certain extent.
Cost-effective Ideas To Strengthen You Brand Presence and Reach

The Impact of Product Life Cycle & Customer Buying Behaviours On Strategic Advertising Practices

How To Create A Genuine and Professional Impression On Your Brand Through Strategic Advertising Campaigns
For example, in the United States there is a regulation of the federal government that can help you.  It is referred to as Regulation E.
This is the Federal Reserve Board's Regulation E.  It covers all kinds of situations revolving around transfers made electronically.  The most important thing to remember about 'Regulation E' is that you will recover your internet banking losses according to how soon you discover them.
How Can A 'Right Media Mix' Make Difference In Branding Strategy

Five Major Advantages of Buying Promotional Products Online

Cost-effective Yet Highly Results-oriented Approaches To Successful Strategic Advertising
For instance, you might get your online banking statement, notice that fraud has taken place, and report it immediately.  In this situation you will be required to recover your money.  Yet, you could get your statement, let it set on the server for two weeks without viewing at it, and then discover fraud.  In this situation, you would get less of your money back.
In many cases, the lengthier you waited, the less you would get.  At some point, you would lose everything in the account plus overdraft duties.  That is why it pays to take a quick look at your internet banking account regularly.  Even if you do not have time to go over every transaction, you will often notice differences that you can report.
In addition, your internet banking is protected in ways that traditional banks are always protected.  If you are a customer in the United States, you then should receive safeguards to your personal banking such as the Fair Credit Opportunity Act.  The Truth in Lending and the Truth in Savings Acts are important to internet banking customers to assure that they get what they have agreed to.  Banks in the United States are also required to have FDIC insurance.
Majority of the internet banking companies are on the side by side.  They are trying to establish a name for themselves through tight security.  Apart from that, they seek to resolve the issues with great customer service.
FOUR Remarkable Steps To Unleashing The Immense Returns Within " Solo Ads " Fast And Simply

FOUR Great Motives Why Consumers Love Online Shopping

FIVE MUST Learn Methods To Be Successful In Online Marketing & Selling
If you find a bank like this and you then will have stress-free experience. You will also be respected and protected by your bank. Moreover, your consumer rights too protected according to law of the country you live in.
Disclaimer

This information is for Learning purposes only. We are indeed not financial/legal mentors. It should not be considered legal or financial advice. You should consult with a financial/legal advisor or other professional to find out what may be the optimum for your individual needs.

Please do your own research.