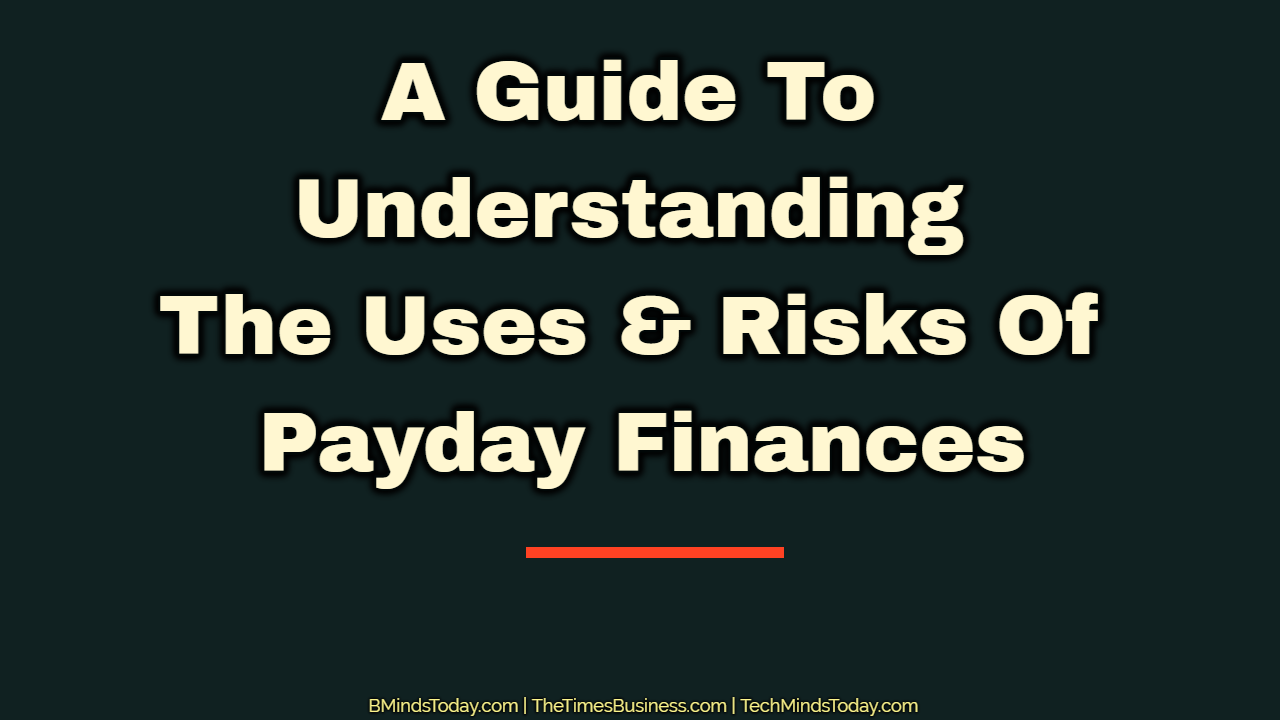 With a large number of individuals and families literally living from one paycheck to the next, a great number of payday lenders are offering those who are strapped for cash with a way to borrow against the guarantee of their next paycheck.
For several people, life's unexpected difficulties often result in a cash shortage, utilities being turned off or car payments being late. Fortunately for those who are in immediate need of funds, payday loans often provide the answer to an otherwise serious problem.
However, these loans are bit expensive due to massive interest rates. You have to understand the terms carefully before you step in.
Here in the following section the practises and risks of payday loans will be discussed. As is the case with any loan, cautiously consider the company and its reputation before moving ahead with the loan process.
1. If at all possible, repay the loan in full during your next payday. This is a better option than the refinancing of payday loans, which will result in extra fees and interest.
2. Do not use payday loans for vacations or pointless stuff, such as jewellery or expensive clothes. In its place, payday loans should only be used for necessities, such as doctor visits and medicine, groceries, utilities, fuel, car repairs, etc.
3. Before accepting a payday loan from a lender, make sure that you have read and understand the entire contract. At all times read the fine print and ask questions about anything that you do not understand before signing on the document.
4. When dealing with a payday loan lender, check out their reputation by different sources. If you based at US, you can check the company reputation with the Better Business Bureau (BBB).
Cost-effective Ideas To Strengthen You Brand Presence and Reach

The Impact of Product Life Cycle & Customer Buying Behaviours On Strategic Advertising Practices

How To Create A Genuine and Professional Impression On Your Brand Through Strategic Advertising Campaigns
5. If you plan to apply for payday loans, make sure to have copies of your most recent paycheck stubs and contact information for your current employer.
6. Payday loans are not commonly granted to self-employed individuals because of their unpredictable income. Rather than applying for payday loans, a self-employed individual may wish to consider a secured personal loan.
How Can A 'Right Media Mix' Make Difference In Branding Strategy

Five Major Advantages of Buying Promotional Products Online

Cost-effective Yet Highly Results-oriented Approaches To Successful Strategic Advertising
7. Even if you have poor credit score, you may be able to get payday loans. The reason is because a credit check is rarely conducted but rather, in the case of payday loans, the more important verification comes in the form of current employment and salary.
8. When you apply for payday loans, you may be required to issue a post-dated check in the amount of the loan plus fees and interest, which will be cashed on the date of your next paycheck unless the loan is reFinanced.
9. For the reason that payday loans focus their planned repayment on the date of your next paycheck, you must be able to provide proof of a regular payday schedule from your current employer.
Disclaimer

This information is for Learning purposes only. We are indeed not financial/legal mentors. It should not be considered legal or financial advice. You should consult with a financial/legal advisor or other professional to find out what may be the optimum for your individual needs.

Please do your own research.