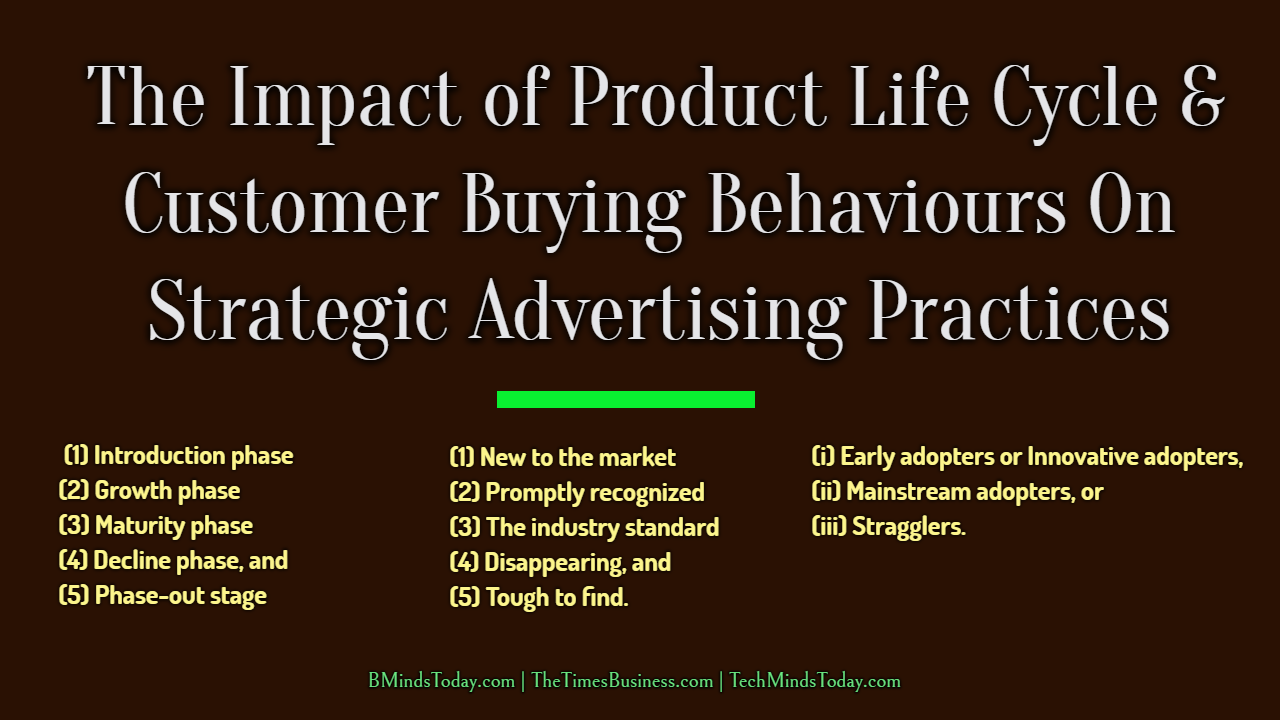 A successful yet results-oriented advertising involves an in-depth understanding of various elements that impact consumer decisions toward product or service selection.
When you create advertising for a business, you have to consider both the life cycle of the product or service along with customer buying behaviours.
Nowadays, both sellers and buyers seek fast and firm results. You should understand that the authentic process of turning your prospects into customers takes time. Buying cycle times may be shorter these days, however the process still exists.
What Is The Most Affordable Method For Product or Service Marketing?

Steps To Take Before Choosing An Autoresponder For Your Business
Individuals often buy according to their past purchasing behaviours. These behaviours can be rigid to change.
Typical Marketing theory specifics the life cycle of a product or service as
 (1) Introduction phase
(2) Growth phase
(3) Maturity phase
(4) Decline phase, and
(5) Phase-out stage
In other simple terms, marketing theory details the life cycle of a product or service as
(1) New to the market
(2) Promptly recognized
(3) The Industry standard
(4) Disappearing, and
(5) Tough to find.
Additionally, the individuals who buy those products or services can be summarized in different phases as
(i) Early adopters or Innovative adopters,
(ii) Mainstream adopters, or
(iii) Stragglers.
Profiles of these three buyer categories are very much helpful in creating advertising tailored to each stage of the five life cycles of the product or service.
A Fundamental Guide to Brochure Advertising For Successful Marketing

How Can A 'Right Media Mix' Make Difference In Branding Strategy
For instance, when you bring a new product or service in to the market, one of your main target markets should be the early adopters, the innovators (i).
According to studies, it has been estimated somewhere around 10 to 20% of individuals do their own research about their purchases and take decisions.
The other 80% or so are simply followers (ii) (iii). They basically take buying decisions based on reading the news or review, listening to others (i.e. friends, relatives, colleagues etc.), or watching commercials.
It is advertising that informs and attracts scenarios at these different purchasing phases to try something new for them. Keep in mind that these sorts of behaviours take place person-by-person. Over time, worthy advertising can remind, inspire and change buying behaviours for those in each category of profile.
Accordingly it is essential to let each group know that your product or service is there in the market and all set for them when they want to buy.
In order to create a strong impact in the market, you should focus on planning to have your advertising message repeated frequent enough where it will be fully accessible to them when they are ready to search and make a purchasing decision.