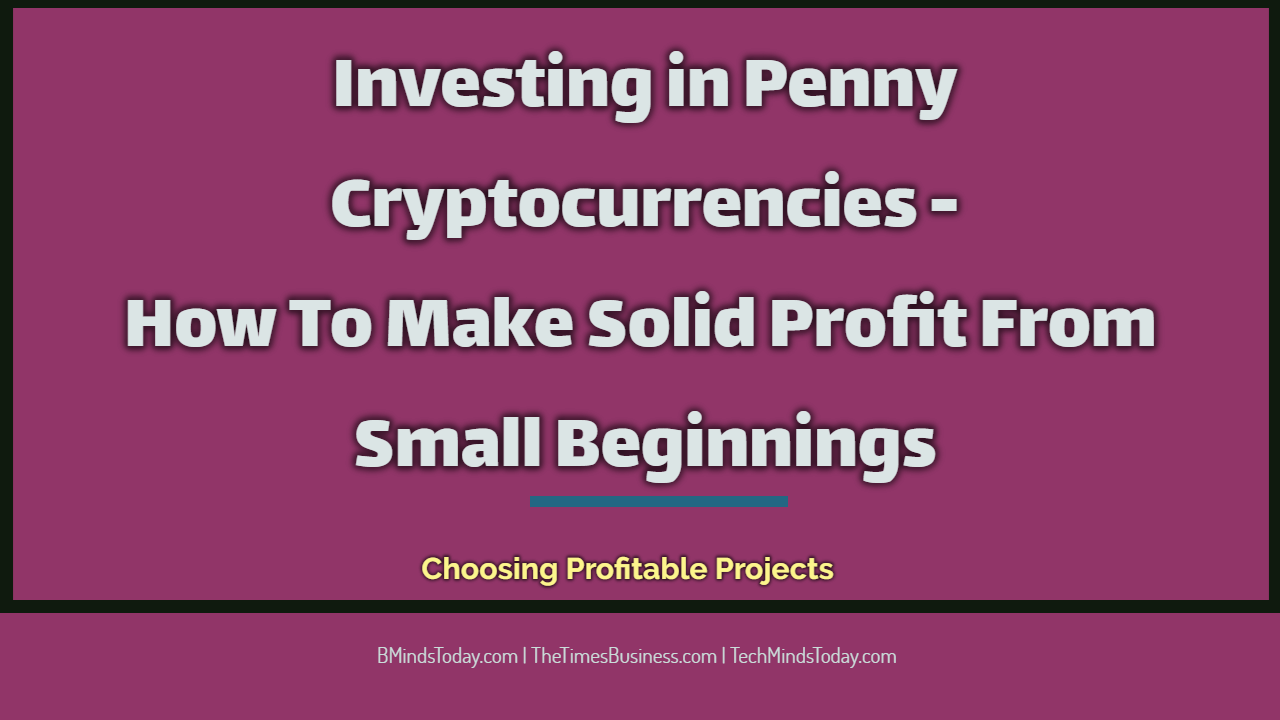 Investing in penny cryptocurrencies or tokens is all about defining the rules and playing by them as all of the big time investors have before you.
Big time crypto traders and investors have played by the rules and started out small, or even very small, swearing by a defined set of rules that basically state they will not continue any cycle of failing that loses them money, over and over.
Losing money instead of Learning these rules is something that is unrealistic and potentially crippling to a new investor – even though your brain is trying to tell you that "It is not a big deal, they're only Penny coins after all!"
However, keep an eye on a few simple yet effective rules and you should be ahead of the penny cryptocurrencies investing game.
Number One and obviously the most important – Never, ever, under any situation borrow money to invest; this is probably the main rule to stay out of investment anxiety.
Some investors think that they have the upper hand with some "inside" information that could help them build a strong portfolio in no time!
Thousands of others too think in a same way- and they were all WRONG!
You should strictly stick to the rule and don't even think of jumping on a story with the only answer being borrowing money.  If you start to lose money on the crypto market, then the debt repayment will come directly out of your pocket.  If this occurs, you are in serious trouble.
Even if you begin to make money then you will be spending it to repay the loan instead of saving or reinvesting the funds.  This money will stand by and haunt you as you continue to try to make a living off of the cryptocurrencies you are trading.
Always save up to be able to invest as a rule of thumb, debt will be chased until you finally catch up by being farther behind than you were to begin with.
Choosing Profitable Projects
Investing in profitable projects is an effective rule to keep in mind when investing in penny cryptocurrencies or tokens.
You may think that it sounds terribly meaningless and a waste of breath but experts believe that – sometimes people simply invest in a company without determining if the company is profitable or not.
Discover adequate information by doing research on how to find a profitable project, and then determine which project or company to invest in.
A proper homework, research and analysis (i.e. fundamental, technical) will help you understand the SWOT of the company or project you are willing to choose.
One of the most important things for investors to look at is volume; anything less than one million per day is not worth touching.  It is a pointless task to purchase a worthless coin or token because it will be almost impossible to gain anticipated profit.
Disclaimer

This information is for learning purposes only. We are indeed not financial mentors. It should not be considered legal or financial advice. You should consult with a financial advisor or other professional to find out what may be the finest for your individual needs and risk tolerance.

Please do your own research.