The European Commission has adopted a decision to i

mpose interim measures

on American semiconductor developer and supplier Broadcom.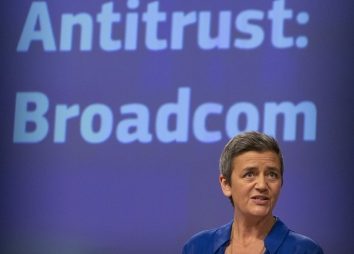 The European Commission has adopted a decision to impose interim measures on American semiconductor and Infrastructure software products developer and supplier the Broadcom Inc.
How do interim measures work?
Interim measures aim at preventing irreparable harm to competition. They need to strike a balance between protecting the rights of defence on the one hand and speed and effectiveness in antitrust enforcement on the other.
They allow the Commission to order a company to stop conduct that we consider at first sight to be illegal.
At the same time, the companies involved have the right to be heard before the measures are taken and can appeal them before the European Courts.
In a statement, the European Commissioner for Competition Margrethe Vestager said, "at this stage, we consider that Broadcom is restricting competition by engaging in exclusive or quasi-exclusive dealings with key customers."
Broadcom's behaviour would cause serious and irreparable harm to competition, she said.
"So today we have ordered Broadcom to stop its conduct, while our in-depth investigation on the merits of the case continues," she added.
Broadcom is the world's largest designer, developer and provider of chips for fixed video and broadband devices.