Scientists have developed an artificial intelligence model that predicts whether a person could die within a year.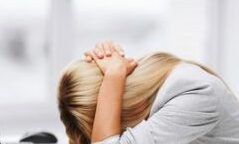 Researchers at the United States' Geisinger Health System have developed an Artificial Intelligence (AI) model that predicts whether a person could die within a year.
Geisinger researchers have found that Artificial Intelligence can examine electrocardiogram (ECG) test results to recognize patients at risk of developing a potentially dangerous type of arrhythmia with an irregular heartbeat or of dying within a year.
In two studies, researchers used more than 2 million ECG test results from archived medical records within the Geisinger system to train deep neural networks — advanced, multi-layered computational structures — to predict irregular heart rhythms, known as atrial fibrillation (AF), before they developed, Geisinger stated in a release.
Atrial fibrillation is associated with an increased risk of Heart Attack and stroke, it said.
In 1.1 million ECGs from more than 237,000 patients who had not yet developed AF, the researchers used highly specialized computational hardware to train a deep neural network to analyze 15 segments of data.
They found that within the top 1% of high-risk patients, as predicted by the neural network, 1 out of every 3 people was diagnosed with AF within a year.
The model predictions also demonstrated longer term prognostic significance, as the patients predicted to develop AF had a 45% higher hazard rate in developing AF over the next 25 years of follow-up compared to the lower risk patients.