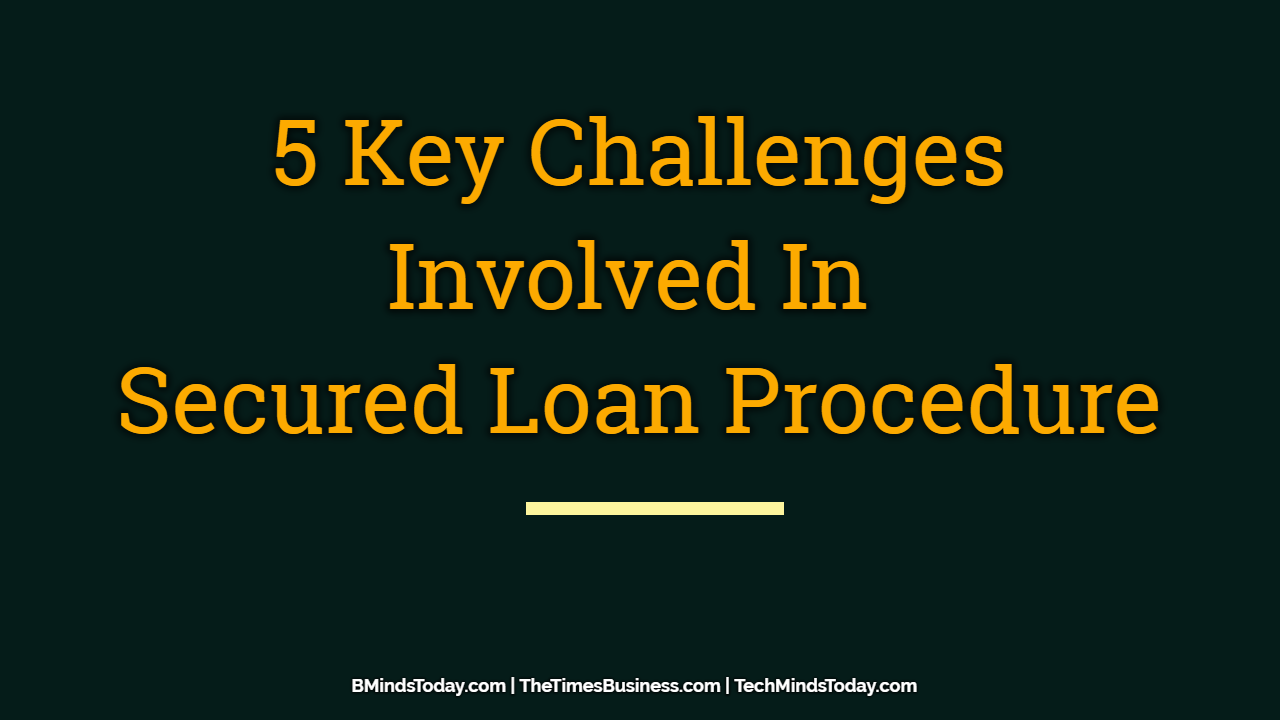 Secured loans are a widespread mode of raising funds for property holders, and there's no denying that taking one out can be a great technique of organizing your Finances.
Debt consolidation, financing home developments, even paying for a new car – secured loans can be used for all of this.
Nevertheless, as with any financial agreement, it's only sensible to take sufficient time when deciding whether to proceed. In spite of everything, with a secured loan, we could be betting our property on a successful outcome.
Approaches to Strengthen Online Banking Security & Best Techniques To Prevent Fraud

A SIMPLE Guide To Understanding The Privacy Policies of Online Banking
In this scenario, what factors should need to be considered before finalizing the application?
Problem 1:
First of all, as just referred to, it's an inevitable fact that taking out a loan that's secured on any kind of property could potentially put the property at risk.
It is important to understand that the lender can apply to seize the property, evict the borrower from it, and then sell it at less than market value to clear the debt.
This is, obviously, a fairly infrequent outcome, and most lenders are happy to work with borrower if he/she does get into trouble, using repossession as a last option, nevertheless we should consider this carefully before taking out a loan, especially if we'll be converting existing unsecured debt into secured though debt consolidation.
Problem 2:
The second problem with secured loans is that they tend to be for fairly high amounts and repaid over a fairly long term. This means that the amount of interest we'll pay over the entire term may be substantially higher than we might think. Even with a low Annual Percentage Rates (APR), secured loans aren't necessarily a low-priced choice.
Relationships Vs. Business Decisions: A New Perspective In Strategic Advertising

Patterns of Tasks & Innovative Possibilities: Here's What You Need To Know Advertising Agency Software

Here's How to Build Strategic Approaches with Online Advertising Agencies
Problem 3:
Thirdly, if we use a secured loan to wipe out some existing unsecured debt, we may get the illusion that the debt levels have narrowed. There's then always the temptation to use our credit cards to build up fresh debts, so we now have secured and unsecured debt hanging over our head, and it will lead us to a worse position than ever before.
Cost-effective Ideas To Strengthen You Brand Presence and Reach

The Impact of Product Life Cycle & Customer Buying Behaviours On Strategic Advertising Practices

How To Create A Genuine and Professional Impression On Your Brand Through Strategic Advertising Campaigns
Problem 4:
A fourth problem with a secured loan is that we'll by its very nature be removing equity from the property
In other words, the value of property and the amount of debt secured on it will be much closer. Considering that today's property prices are at record highs, and that many experts are predicting a fall in the near future, borrower could then be left in the unpleasant state of owing more than the property is worth – that is, borrower could fall into negative equity.
How Can A 'Right Media Mix' Make Difference In Branding Strategy

Five Major Advantages of Buying Promotional Products Online

Cost-effective Yet Highly Results-oriented Approaches To Successful Strategic Advertising
Problem 5:
The fifth problem we'll cover is also related to the removal of equity from the property. Should you in the future wish to take advantage of a refinancing offer to reduce the costs of the mortgage, it helps to have as much equity available as possible in order to secure the best deal. A secured loan now could harm mortgage prospects in the future.
So, has all this put us off the idea of getting a secured loan?
It shouldn't do, as we may still benefit significantly from the financial restructuring one will allow us to do.
Nevertheless, it's a vast decision, and this is why it is very important to be aware of the possible difficulties first, so that the decision can be as knowledgeable as possible.
Disclaimer

This information is for Learning purposes only. We are indeed not financial/legal mentors. It should not be considered legal or financial advice. You should consult with a financial/legal advisor or other professional to find out what may be the optimum for your individual needs.

Please do your own research.