Must-follow Strategic Practices In E-commerce Business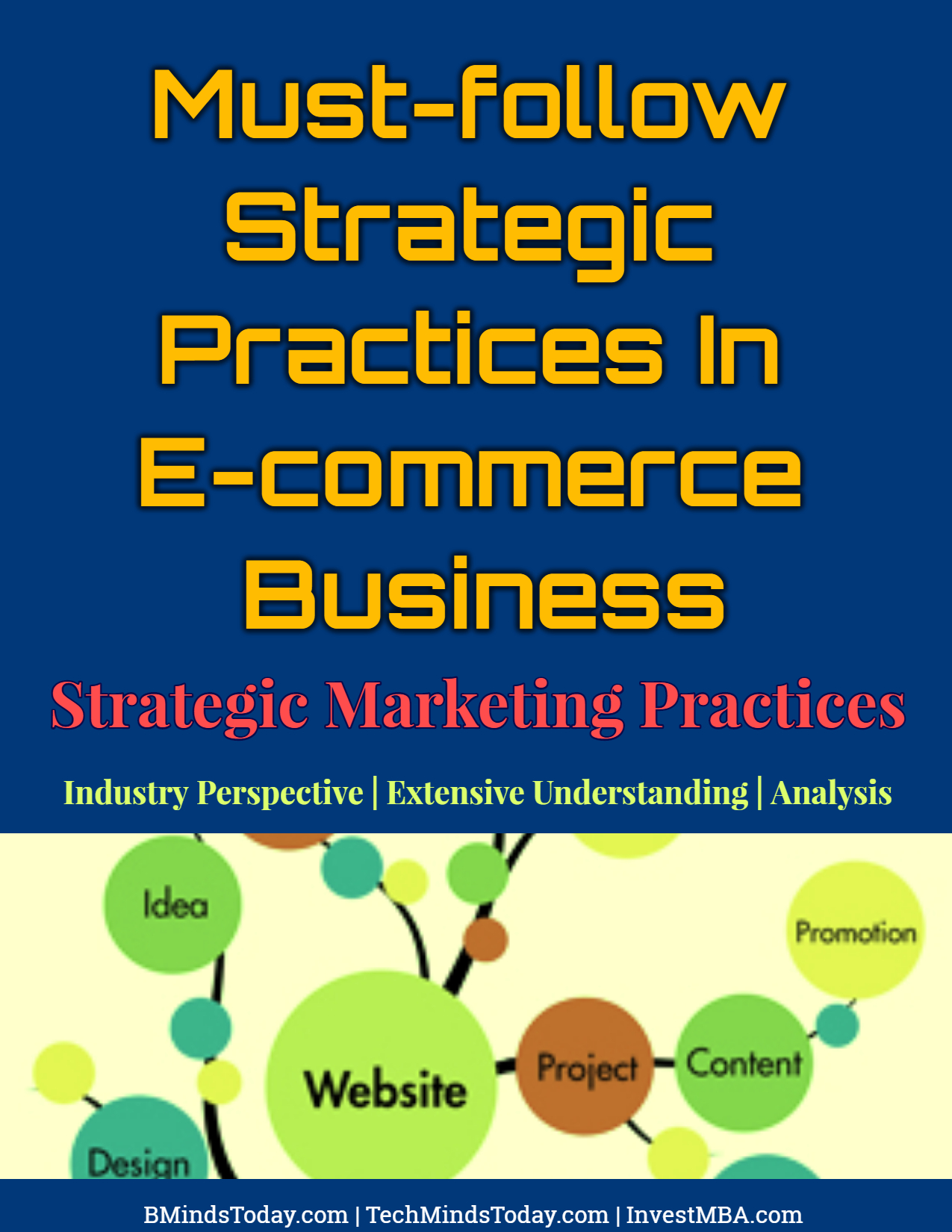 A bunch of studies revealed that around 95% or more of the visitors who come to your business website don't buy.  When you have a very poor conversation rate you simply can't continue investing more funds into web traffic practice.
In a situation like this you have to come up with a brand new strategic approach that helps to improve conversation rate. In order to strengthen conversation rate it is significant to know about website optimization, or Conversation Rate Optimization (CRO).  A number of studies opine that over 90% of marketers in these days say that CRO is very important to expand the sales.
If you obtain the knowledge about optimization and its conversation rate, you then can see optimistic future in e-commerce business. Online shopping or e-commerce is the modern trend among customers.
A substantial quantity of people have already started questioning their-self by asking why would I still go to the shop personally when I'm able to do shopping from the comforts of my own home?
Because of the recent changes that took place in consumer purchasing attitude and rising popularity of online shopping, more and more entrepreneurs and established companies are setting up their own e-commerce websites to meet the needs of customers and make money to the possible extent.
The fact of the matter is there is unquestionably a very bright future for ecommerce websites. As long as there are needs that should be met, there will be customers.
For the entrepreneurs who are in e-commerce field or who seek to enter into the field, this is a great opportunity to unleash your ideas and make fortune you truly deserve.  As long as people need your products and services, your business and website will stay alive.
[ihc-hide-content ihc_mb_type="show" ihc_mb_who="1″ ihc_mb_template="1″ ]
E-commerce Websites and Competitiveness
Due to a great deal of increase of online shoppers, there was a great quantity of requirement for more e-commerce websites.
However, the problem at this moment is that there seem to be several ecommerce websites established in the market.  There are many young entrepreneurs out there in the market who desire to establish their e-commerce business and sell their products or services online.  This creates online competition very tough.
Simply think about this; if you are looking to sell health and beauty products online, there are already hundreds of several websites like yours. They too offer the similar products or services. If there is one consumer searching for a health product, he/she has a number of options to go for.
In a scenario like this, a big question that comes to your mind is how in this highly competitive environment is possible for me to grow my website's chances of getting that particular consumer?
Here are a few but highly effective practices that will contribute in making your e-commerce business successful:
A plan that works
You in the beginning may not know which plan works exactly, however you have to start drawing it so that you can learn by researching and come up with something you strongly believe in.
Most of the ecommerce based entrepreneurs do not completely understand it. Most of them think that once they have set up their business and websites, they don't have to do anything anymore for generating sales.
This kind of practice may be true a decade ago, but with the heavy competition nowadays, if you don't take any action towards sales and growth, you won't either obtain any sales or profit.
Before you even think of setting up the website, there must be ready with a plan. You in the planning document have to emphasis the factors including target market, budget, design and other that will affect the overall performance of the business.
After designing a plan you then have to start focusing on marketing strategy.  Once you have set up your website and business plan, you are required to work on a marketing campaigns and sales promotions.
Through an effective marketing strategy, you can make your e-commerce business more popular and noticeable to your target market.
There are a number of strategic options which you can use in web marketing practices. The choice of the strategic options in web marketing practices depends on the requirement of your e-commerce business.
Think of not to stop working on your ecommerce business after the set up. If you continue doing that you at some stage will understand and find the best approaches that suit your business needs.
If you don't keep these simple yet effective methods in mind or if you stop working on them, the sales will also stop.  To find right methods you should learn to persistently market your e-commerce business for continuous sales and profits.
[/ihc-hide-content]