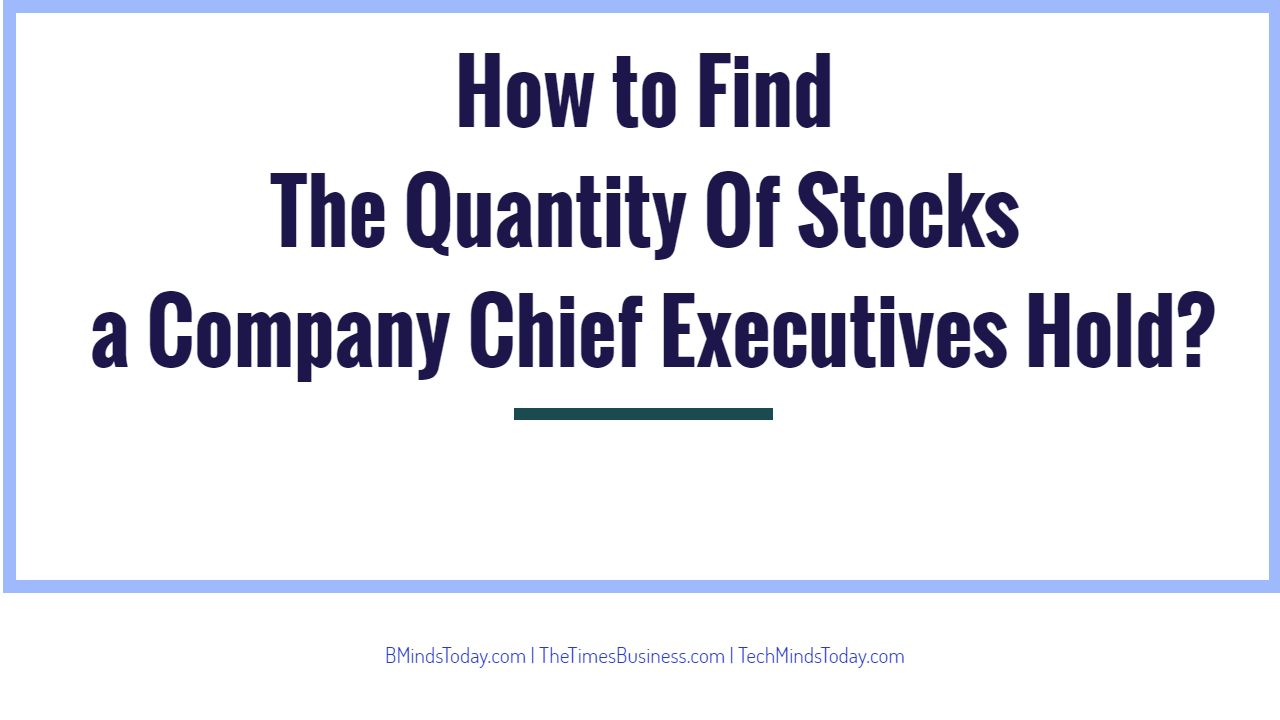 Top-level executives enjoy so many added benefits over rank-and-file personnel.  For the uninitiated, it may be astonishing to learn the amount of stock compensation they hold.
Are you right now extremely curious about how much stock the CEO and other executives of a particular company control? 
It's not too difficult to find out those particulars. It is in fact a simple thing to discover.
This is how to discover the amount of stock held by the executive of any publicly held company.
You can go to the NASDAQ website and enter the stock ticker symbol for the organisation you are interested in. Click on 'Flash Quotes'. Use the drop down box to select 'Insider Form 4'. Scan down the list until you find the company officer's name you are interested in. Click on that name. Go to the top of the list which should be the latest date. Move your eyes to the far right column entitled 'holdings'. That is how many shares that officer currently holds and controls. Multiply that number by the most recent price for the company's stock and you will arrive at a dollar figure.
However, that figure will change from day to day. You may be stunned at just how high that number is. Consider that this is just the executive's current stock holdings. It doesn't tell you how many shares he has sold in the past; it also doesn't tell you how many shares the company will grant him/her in the future.
When you start to look at these numbers you may find them astonishing. The numbers will not shock you if you are a top-level executive of a company, because you are very much familiar with those things. However, if you are currently an employee for a publicly held company you may wonder about the discrepancy between your salary and the top-level executives stock holdings.
In private companies you probably won't be able to find out the information that you can find on the NASDAQ website about publicly traded companies. Besides the NASDAQ website, you can also find this data on the Securities and Exchange Commission's website. In fact, there is a wealth of information out there to discover. In many cases it is actually easier to find on the NASDAQ website.
Disclaimer

This information is for Learning purposes only. We are indeed not financial mentors. It should not be considered legal or financial advice. You should consult with a financial advisor or other professional to find out what may be the finest for your individual needs and risk tolerance.

Please do your own research.